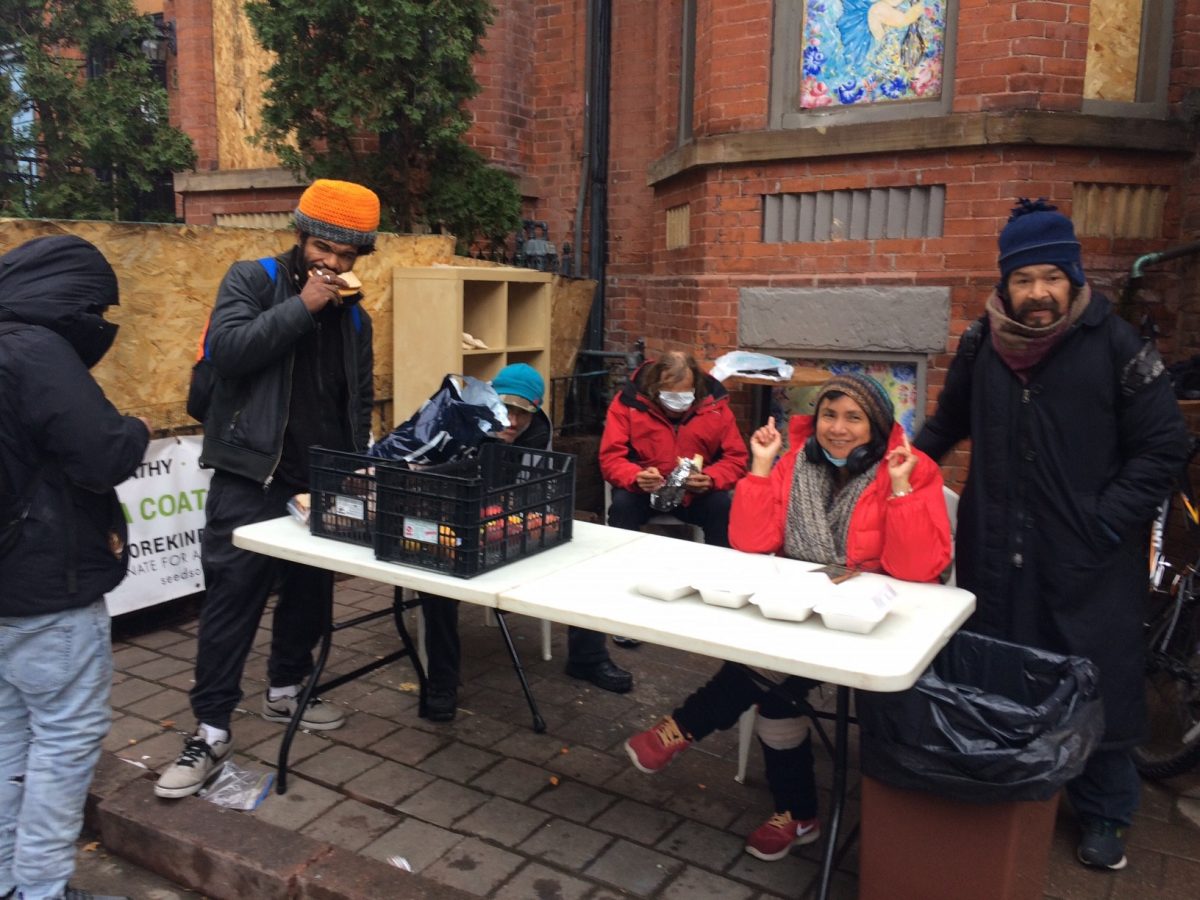 NEXT Supply is Toronto's most reliable Plumbing & Hydronics Wholesaler. They opened their doors in 2013, but most people working there have been in the industry for decades – and truly are experts in their field. With a strong and differentiated value proposition based on 4 advantages that sets NEXT apart from its competition, the company is successful and growing.  It is also the commitment to their Core Values of being Integral to Customers, Coworkers and Community that helps define NEXT's achievements. From Supply Chain to Warehouse workers, from Procurement to Inside Sales, from Finance to Truck Drivers – all areas of NEXT have had a common and dedicated willingness to help out our community.
In mid-March 2020 when the harsh reality of COVID-19 started to set in, everyone was told to "Stay Home". But what if you did not have a home? Many shelters in Toronto were shut down and many others were not safe because physically distancing, staying 6m apart from others, was not possible. NEXT began their relationship with Seeds of Hope Foundation by preparing 500 Survival Kits that were delivered to people living in tents and encampments across the city. The kits included 2 days' worth of food and snacks, masks, an assortment of hygiene items, socks and small activity books. This not-for-profit group works with people experiencing homelessness; helping them transition off the streets and into housing. They have several operations across the city including 6 St. Joseph House – the main office, a café/kitchen and community hub.
From there, it was obvious; a one-time effort was simply not enough! NEXT has since committed to continuing efforts to help those with food insecurity by organizing ongoing weekly sandwich making and delivery to support this foundation. Fast forward 10 months: NEXT employees and their families from across all their locations and organization have stepped up – and shopped for, made and delivered between 200-250 sandwiches each week. For a total of over 9,000. The beautiful part of this effort is that everyone is participating. Many staff members have engaged their families and children and it has become a Sunday night tradition to contribute to this community effort.
NEXT recognizes that they can have a greater role in this world and in our community through our actions individually AND together as a company.  They also believe that by providing these opportunities for staff to participate in, it creates a better working environment; one that reflects how they consider and interact with each other at NEXT.  
#teambuilding #appreciation #givingback #worktogether #community