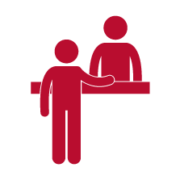 This is our promise – to be instrumental to our customers by bringing measurable and valuable service offerings that allow them to operate their businesses more effectively and profitably – and bring them peace of mind.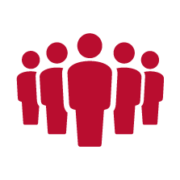 This is our commitment to create a better working environment to ensure we put in place the support and development of our people. This also reflects our own roles in how we consider and interact with each other…..and how we can help improve the performance and environment for those around us.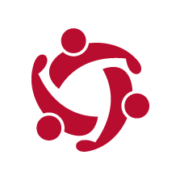 This is not a marketing initiative to build our brand. We recognize we can have a greater role in this world through our actions. We are fortunate (compared to others), and are looking to share our good situation through strong, purposeful effort in not just local/GTA but also global communities.
Our People Are Our Greatest Asset
At NEXT, you are important to us! Discover a respectful and collaborative culture where diversity, innovation, integrity and entrepreneurial spirit come together. Life at NEXT is about being part of a hardworking, dynamic and inclusive team.  Life at NEXT is where you can have fun, learn and grow.
Explore
Opportunities
Below
Commercial Projects – Quotations
Working in the fast paced, high demand department of Quotations, the Commercial Projects Quotations role is responsible for pricing and supplying commercial and residential plumbing fixtures and heating equipment to our customers utilizing a variety of methods. This role requires someone who has superior skills in creating data and is technologically savvy to use software with speed and provide information that is accurate and timely.
Warehouse / Counter Assistant – Annex location
Handle any assigned activities. The warehouse assistant's primary task is to ensure all customer orders are properly and accurately packed and loaded onto the trucks for timely delivery.
This position will participate in many areas of the warehouse providing support to ensure a smooth flow of product through the warehouse.  The position will also work on the integrity of the inventory held within the warehouse so that the proper quantities are provided for order entry, customer service and purchasing.
Counter Sales Associate /Warehouse
Counter Sales Associate provides fast, friendly service by actively seeking out customers to assess their needs. Counter Sales Associate is focused on serving customers in person, on the phone or by email in order to ensure that an excellent standard of service and a high level of customer satisfaction are maintained.
Warehouse – Picking and packing all assigned orders in the warehouse.
Credit and Collections Assistant Manager
The A/R assistant manager will support the Credit manager in the daily functions including but not limited to supervising staff, collections, order releasing, reconciliation of active assigned accounts and reporting on various accounts receivable report.
Commercial Sales – Inside Support
The Commercial Sales Inside Support position is part of a select team responsible for the development and management of sales initiatives and activities focusing within the commercial segment. This role is the front line customer service representative for commercial accounts. A strategic approach will be critical to the sales process which includes establishing market pricing, tracking and following up on all opportunities, providing technical support and networking with customers and vendors.
Inside Industrial / Institutional Support Team Member
The Inside Industrial/ Institutional Sales position is responsible for ensuring that all customer orders/ quotes via phone, fax or email are managed and processed in a timely manner. This includes a specific focus on Industrial MRO, Contractors, OEM, and Institutional (Public) customers. This role is the front line customer service representative for Industrial/ Institutional customers and is critical to the sales process cycle which includes providing pricing, checking stock and meeting the delivery requirements in order to meet or exceed the customers' expectations.
The Outside Sales position serves as the primary external contact with our customer base and is tasked with identifying and developing sales opportunities. They are responsible for not only maintaining strong relationships with our customers and managing their accounts, but also serve as a conduit between the customer and our organization.