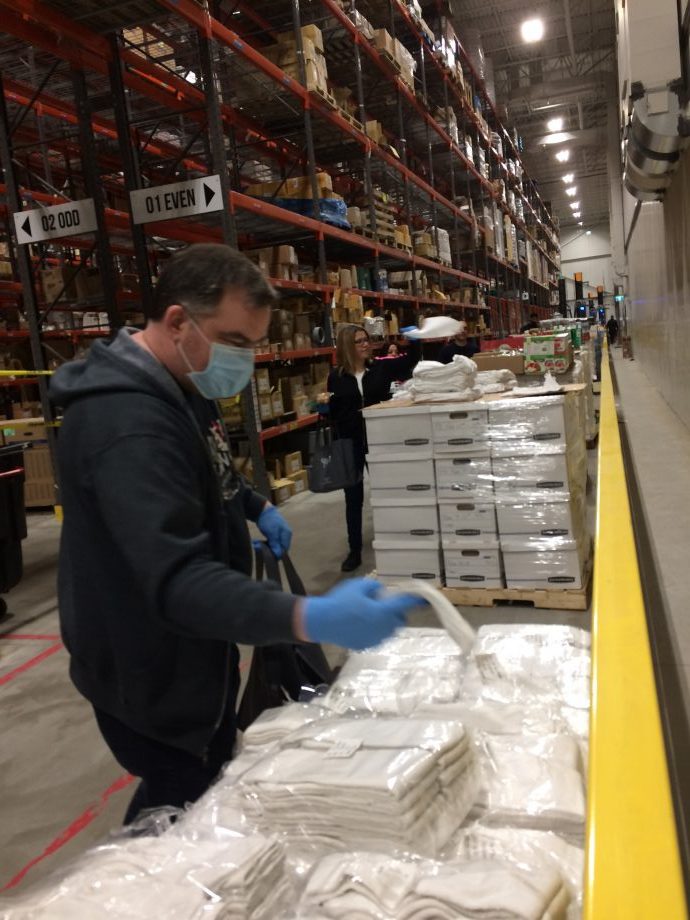 Certainly living up to core values could be easy in good times, but when the COVID-19 virus started to spread in March, NEXT didn't skip a beat. We truly believe in being Integral to Customers, Coworkers and Community. This is not a marketing initiative or a slogan – its part of our brand. So, even in these uncertain and unprecedented times we were duly quick to ask "How can we help our Community?" For people in Toronto that are homeless, their life already has many struggles, but with the added risk of the pandemic, situations quickly became much more intense. Many shelters were shut down, and those that remained open had many fewer spots available because of social distancing. Many homeless people decided that it was safer to be on the streets than in the shelter system. And with community centres, libraries, coffee shops and other public places all closed they were left with little to no resources, facilities and support systems.
NEXT reached out to a local organization called Seeds of Hope Foundation that works directly with those in need, helping them transition off the streets and into homes and found out how we could best help. With many volunteers willing to participate at NEXT, we prepared 500 Survival Kits; each containing 2 bottles of water, 2 sandwiches, protein bar, meal replacement drink, some snacks, soap, deodorant, a face cloth, toothbrush and toothpaste, activity books, a pen and a pair of socks. As well, some coworkers made homemade masks and employees' kids got involved by making cards to add in. An assembly line, maintaining 6 feet of distance between stations and strict safety protocols, was created in our main warehouse. We packed all the kits into large totes and efficiently delivered them to this organizations main location, where a team of volunteers were mobilized to deliver them to the people living on the streets, in tents and in encampments.
We are continuing our efforts to help those with food insecurity by organizing ongoing weekly sandwich making and delivery to support this foundation.
NEXT recognizes that we can have a greater role in this world and in our community through our actions individually and together as a company. We also believe that by providing these opportunities for staff to participate in, it creates a better working environment; one that reflects how we consider and interact with each other at NEXT.